07

May
Investment
Striking Headlines for Those Who Want to Invest in Turkey
Alper Şentürk | International Relations
Turkey has a strategic location at the intersection of Europe, Asia, and Africa, providing access to global markets. It is a bridge country between East and West, Middle East and Central Asia. Expanding markets, investment incentives, and developing infrastructure opportunities have made Turkey an attractive location for investors. In addition, with its young and educated population, growing dynamic economy, and developing technology, Turkey is becoming an increasingly preferred country for entrepreneurs who want to do business around the world.
Turkey also stands out with its many advantages such as innovative entrepreneurs, a competitive business environment, advanced logistics infrastructure, advanced technology, energy, and natural resources. Thanks to these features, Turkey draws attention among developing economies and offers high return potential for international and domestic investors who want to invest. In this article, we present brief information about Turkey's investment climate and potential under the main headings for entrepreneurs who want to invest in Turkey, especially for international investors.
General Information About Turkey
Turkey's official name, an intercontinental country, is the Republic of Turkey. The capital city is Ankara. Its official language is Turkish. The EU is a candidate country and its currency is the Turkish lira. It is part of NATO. Its surface area is 783,562 km². With a population of 85 million, Turkey is among the 20 most populous countries in the world. The country's neighbors are Bulgaria, Greece, Syria, Iraq, Iran, Armenia, Azerbaijan, and Georgia. Istanbul, Ankara, Bursa, Izmir, and Antalya are among the most popular cities.
The international organizations that Turkey is a member of are the UN (United Nations), NATO (North Atlantic Pact), G-20, World Trade Organization (WTO), Organization for Economic Development and Cooperation (OECD), Council of Europe (COE), European Security and Cooperation Organization (OSCE), Organization of Islamic Cooperation (OIC), Interpol, Europol, and Organization of Turkish States.



Political Structure of Turkey
Türkiye is a republic and has been governed by a presidential system since the 2017 referendum. The president is the head of state. The country has a unitary structure.
There is a unicameral system and the Turkish Grand National Assembly is Turkey's legislative body. It was established on April 23, 1920. General elections are held every five years. Those over the age of 18 are eligible to vote.
General Economic Data for Those Who Want to Invest in Turkey
As of 2022, the Turkish economy ranks twenty-first in the world with GDP exceeding 940 billion USD. According to 2022 data, per capita income is just over 10,500 USD. Turkey is one of the few countries with the fastest growing economies among the OECD countries of which it is a member.
Turkey's debt stock was announced as 4.487 billion TL. TL 1,688.5 billion of the debt stock is in TL, while TL 2,798.5 billion is in foreign currency. The ratio of foreign debt to national income is 51%. (The ratio of public debt to GDP in the Euro Area is 94.2%.)
Türkiye ranks 43rd in 2022 the Ease of Doing Business Index. It ranks 48th in the Human Development Index and 61st in the Global Competitiveness Index. It ranks 37th in the Innovation Index and 44th in the international quality of life ranking.
As of May 2023, annual consumer inflation was 44 percent and producer inflation was 48 percent. The monthly interest rates on commercial loans are just over 2.5 percent. Compared to annual inflation, real interest rates are negative. The minimum wage is 8,250TL. The cost of the minimum wage to the employer is more than the net wage.
Turkey is a free market economy. It has an open economy. With privatizations in the last 20 years, state-owned companies have decreased. Capital movements and foreign exchange regimes are free. It has a developed banking system and financial markets. Large international banks dominate the banking sector.
Export and Import in Turkey
According to TURKSTAT Foreign Trade statistics, in the January-December period of 2022, exports increased by 12.9% compared to the same period of the previous year. Exports reached 254 billion 172 million dollars. In contrast, imports increased by 34.0% and reached 363 billion 711 million dollars.
In the January-December 2002 period, the foreign trade deficit increased by 137.0% and rose from 46 billion 211 million dollars to 109 billion 539 million dollars. While the export-import coverage ratio was 83.0% in 2021, it decreased to 69.9% in 2022.
In the January-December period of 2022, the share of the manufacturing industry in exports according to economic activities is dominant at 94.6%. This is one of the most significant indicators showing Turkey's manufacturing sector's openness. In imports, the share of intermediate goods was 80.4%, the share of capital goods was 11.1% and the share of consumer goods was 8.4% in the January-December 2022 period. Turkey is a foreign-dependent country, especially in oil, natural gas, and intermediate raw material products.
Turkey exports to five countries:
Germany ($22 billion).
USA ($17 billion).
Iraq ($14 billion).
United Kingdom ($13 billion).
Italy ($12 billion).

Turkey imports the most from:
Russia ($58 billion).
China ($41 billion).
Germany ($24 billion).
Switzerland ($15.5 billion).
USA ($15 billion).

Foreign trade sectors include automotive, white goods, agricultural and food products, ready-made clothing and textiles, natural gas and petroleum, and electronics.
Foreign Direct Investment (FDI) Data for Turkey
While Turkey had 5,600 companies with international capital in the early 2000s, it reached 78,257 in 2022. While Turkey's total FDI inflow was only 15 billion USD until 2002, it increased to 240 billion USD during the 2003-2021 period. In this respect, it ranks 38th among all countries. The country's strategic geographical location, developed transport infrastructure, and relatively skilled workforce indicate foreign direct investment will increase in the future.
According to Ernest Young firm research, Turkey has risen two steps in Europe in 2021 with 264 projects and has become the fifth most sought-after International Direct Investment (FDI) destination, and its share of 3.7% in Europe-wide FDI in 2020 is seriously affected by Covid-19. Despite its effects, it increased to 4.5% in 2021. In addition, Turkey has become the most preferred FDI destination with a 27% increase in total FDI projects among developing European countries in 2021.
Finance (31.6%), the manufacturing industry (24.2%), energy (10.6%), and information technology (8.8%) are among the sectors that attract the most FDI in Turkey. The weight of foreign entrepreneurs draws attention to the Turkish banking sector, which has the service and technology infrastructure of European standards.
While most FDI inflows in Turkey have come from Europe, North America, and the Gulf countries in the last 18 years, the share of Asia has been increasing markedly. Netherlands, USA, Gulf countries, England, Germany, and Austria are among the countries with the highest share.
What are the types of companies in Turkey? What does it take to set up a company and open a branch in Turkey? Where should foreign entrepreneurs and international investors start setting up companies in Turkey? Do a deep reading for the answers to all these questions!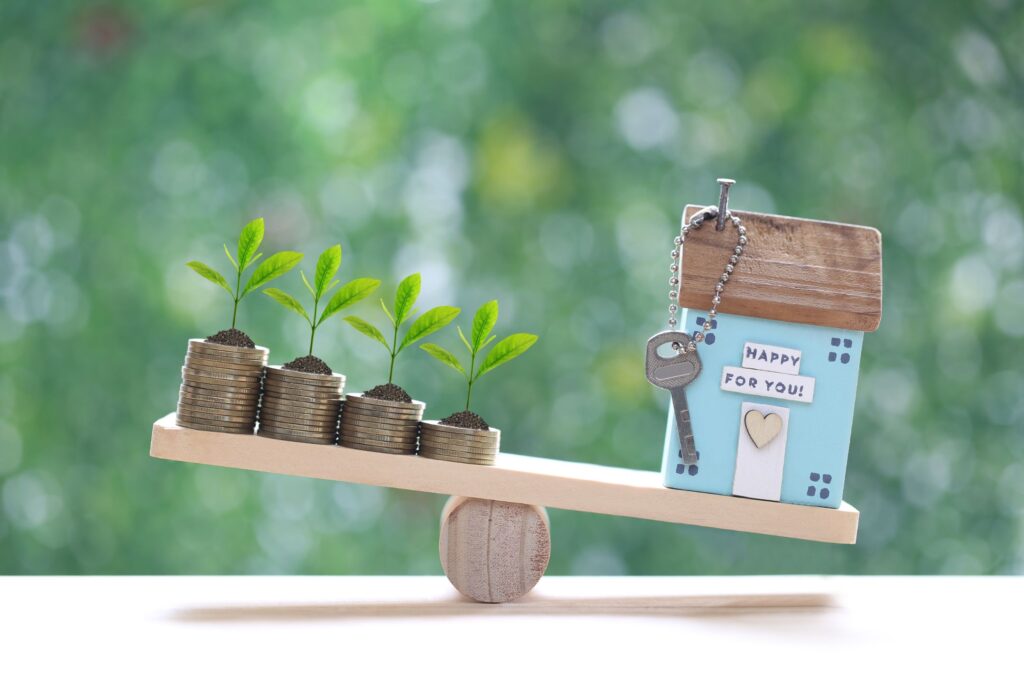 General Tax Rates in Turkey
Turkey's tax legislation is in line with developed European countries. Since tax legislation is comprehensive and highly technical, it is extremely critical to obtain consultancy and support from a certified public accountant or financial advisor in tax-related matters.


MHR & Partners, one of Turkey's reputable certified public accountancy firms with 10+ years of corporate experience and 20+ years of experience in tax matters, provides audit and consultancy services in tax matters for domestic and foreign companies.
Income Tax Rates
Turkey has a progressive income tax system. For 2023, the income tax tariff according to progressive income brackets is stated in the table below.
| | |
| --- | --- |
| Up to 70.000 TL | % 15 |
| 10.500 TL for 70.000 TL of 150.000 TL, more | % 20 |
| 26.500 TL for 150.000 TL of 370.000 TL (26.500 TL for 150.000 TL of 550.000 TL for wage income) | % 27 |
| TL 85.900 for TL 370.000 of TL 1.900.000, (TL 134.500 for TL 550.000 of TL 1.900.000 in wage income), more | % 35 |
| 621.400 TL for 1.900.000 TL of more than 1.900.000 TL, (607.000 TL for 1.900.000 TL of more than 1.900.000 TL in wage income), more | % 40 |
Value Added Tax Rates (VAT)
%1 VAT rate
%8 VAT rate
%18 VAT rate
2023 Corporate Income Tax (Corporate Income Tax)
Corporate Tax Rate in Turkey is 20%. The withholding tax rate for dividend distribution is 10 per cent.
Turkey is also a member of the European Customs Union. For this reason, it generally applies EU Customs Union rules in customs duties.
To start a company, invest or work in Turkey, it is extremely worthwhile to familiarise yourself with Turkish business culture.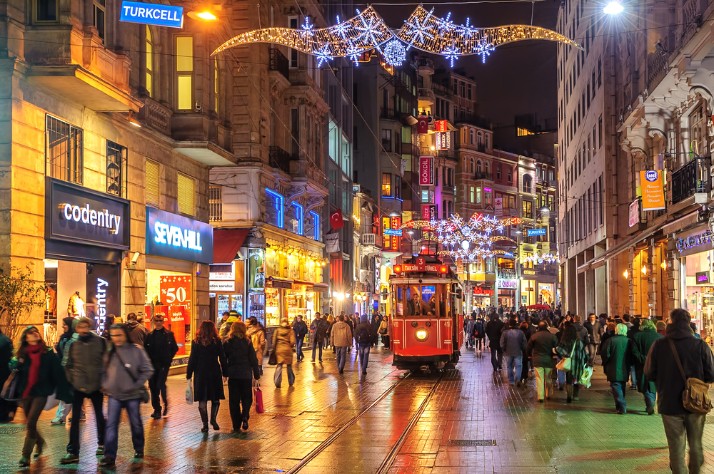 Turkey's Population and Employment Data
With a population of 85 million, Turkey's demographic is quite young. Its population is increasing and is expected to continue to increase. The most crowded cities are Istanbul, Ankara, Izmir, Bursa, Antalya, Konya, Adana, respectively.
According to studies conducted in Turkey, 90% of the population define themselves as Muslims, while 5% do not identify themselves as members of any religion. 5% are included in other scattered groups.
55% of Turkey's employment is in the service sector, 21% in the industrial sector, 17% in agriculture and 6% in construction. Employment in 2023 rose to 33 million. The unemployment rate is 10%.
Turkey's Natural Resources
Turkey has rich natural resources. These natural resources play a crucial role in the country's economic growth. Here are Turkey's leading natural resources:
Mines: Turkey is a very rich country in mineral deposits. Copper, chromium, mercury, zinc, boron, gold, silver, iron, boron, barite, borate, celestite, emery, limestone, magnesite, marble and clay.
It has many mineral resources such as lead and nickel. Turkey is one of the leading countries in the world, especially in terms of copper, boron and gold reserves.
Agriculture: Turkey is a very rich country in agricultural production. It is one of the rare countries that experiences 4 seasons at the same time. The agriculture sector has a major place in the country's economy and Turkey is one of the world's leading food producers. Turkey's leading agricultural products include wheat, corn, cotton, tobacco, olives, hazelnuts, tea, sugar beets, and fruits and vegetables.
Water resources: Turkey has rich water resources. It is surrounded by the sea on 3 sides and has many gorgeous rivers and roses. There are many dams and hydroelectric power plants, especially in the eastern and southeastern parts of the country. These resources play a vital role in Turkey's energy production.
Forests: Turkey is rich in forest areas. Forests are a valuable resource environmentally and economically. Forest products include timber, paper, furniture and other wood products.
Turkey's natural resources contribute to the country's economic development. These resources increase Turkey's competitiveness in the domestic market and foreign trade.
Transport, Logistics and Telecommunication Infrastructure in Turkey
Road network: There are 66 thousand 887 km of highways in Turkey in 2019. 2 thousand 747 km of this is classified as highway, 27 thousand 758 km as state road, 16 thousand 136 km as provincial road and 20 thousand 246 km as village road.
Railway network: There are 12 thousand 740 km of railway lines in Turkey in 2019. Of these lines, 2,896 km are electrified and 9,844 km are conventional lines.
Maritime transport: Turkey's 8335 km coastline provides an excellent advantage for maritime transport. There are 179 ports in the country. 10 of these ports operate as container ports, 17 as Ro-Ro ports and 6 as dry cargo ports.
Air transport: Turkey has 56 airports. 26 of these airports are open to international flights. In 2019, 233 million passengers travelled to Turkish airports.
Telecommunications: As of 2019, there are 82.4 million mobile subscribers in Turkey. Broadband internet access has become widespread in Turkey in recent years, and as of 2019, broadband subscribers have reached 79 million.
Logistics: As of 2019, Turkey ranked 39th among 160 countries in the World Bank Logistics Performance Index. The country acts as a crucial bridge between Asia and Europe and has substantial potential in the international logistics sector.
The above figures show that Turkey has significant potential in terms of transportation, logistics and telecommunication infrastructure and offers an attractive opportunity for investors. These infrastructure investments provide investors with a faster and safer trade opportunity and increase the competitiveness of investments in the country.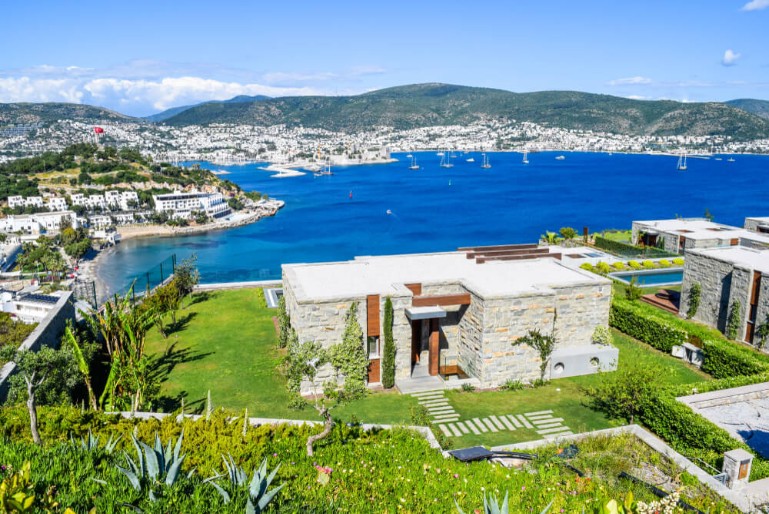 Sectors That Are Attractive to Foreign Investors
Turkey offers many opportunities for foreign investors in various sectors. These sectors include:
Energy: Turkey offers a very favorable environment for energy investments. In particular, investments in renewable energy sources have gained momentum in recent years.
Tourism: Turkey is one of the most popular tourist destinations in the world and the tourism industry still has significant potential. Foreign investors can invest in many different areas such as accommodation facilities, entertainment and event venues, travel agencies and touristic facilities. Antalya is the tourism capital of Turkey and the tourism season can be extended 10 months. Hosting more than 50 million tourists as of 2022, Turkey's tourism income exceeded 46 billion USD.
Health: Turkey also has important health potential. Private health sector investments have increased in recent years.
Technology: Turkey is a rapidly developing technology country. Foreign investors can invest in software development, telecommunications and information technologies.
Food and agriculture: Turkey has rich potential in the agricultural sector and is a leading food producer worldwide. Foreign investors can invest in farmland, food processing plants and export companies.
Other sectors where Turkey is attractive include construction, automotive, chemicals, textiles and mining. Foreign investors can find many opportunities in these sectors. To learn more about investment opportunities in Turkey, visit the website of the Investment Office of the Presidency of the Republic of Turkey.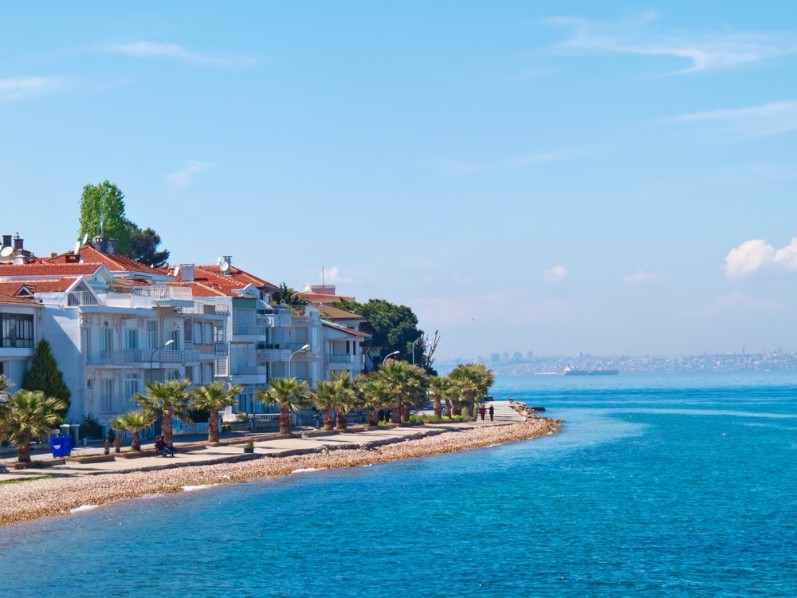 Selection of Settlements While Investing in Turkey
When investing in Turkey, the choice of location is a crucial factor affecting your investment success. The settlement selection criteria for foreign investors to consider when investing in Turkey are as follows:
Geographical Location: Turkey is a heartland bordered by three continents and surrounded by seas on three sides, and has a strategic geographical location. Therefore, geographical location is significant in choosing a settlement while investing. Several major cities such as Istanbul, Izmir, Ankara, Bursa, Adana, Gaziantep, Manisa, Denizli and touristic regions such as Antalya and Muğla are popular places to invest.
Transport Network: Türkiye has a wide transportation network. When investing, places close to ports, airports and railway connections may be preferred. Also, Turkey's road network is well developed and highly valuable for investment.
Labor Market: Turkey has a large population and a young and educated workforce. When investing, it is imperative to choose a region with a workforce that meets qualifications.
Tax Advantages: Turkey offers many tax advantages. When investing, the settlement's tax policies and incentives should be taken into account. It offers a lot of grants, incentives and supports for investments in development priority cities and regions in Turkey.
Infrastructure: Infrastructure is offered in a wide range in Turkey. Elements such as internet connectivity, energy resources, water and wastewater infrastructure are key factors when investing.
Ease of Management: Turkey provides many conveniences for investors. Bureaucracy in Turkey is generally investor friendly. Operations are simple and fast. While investing, the efficiency of local government and the ease of transactions should also be considered.
The factors to be considered in the selection of a settlement in Turkey are not limited to these. Investors can set different criteria according to the sector in which they invest. However, before investing, it is worthwhile to consider the region's economic potential, local market conditions, competitive conditions, political and social stability.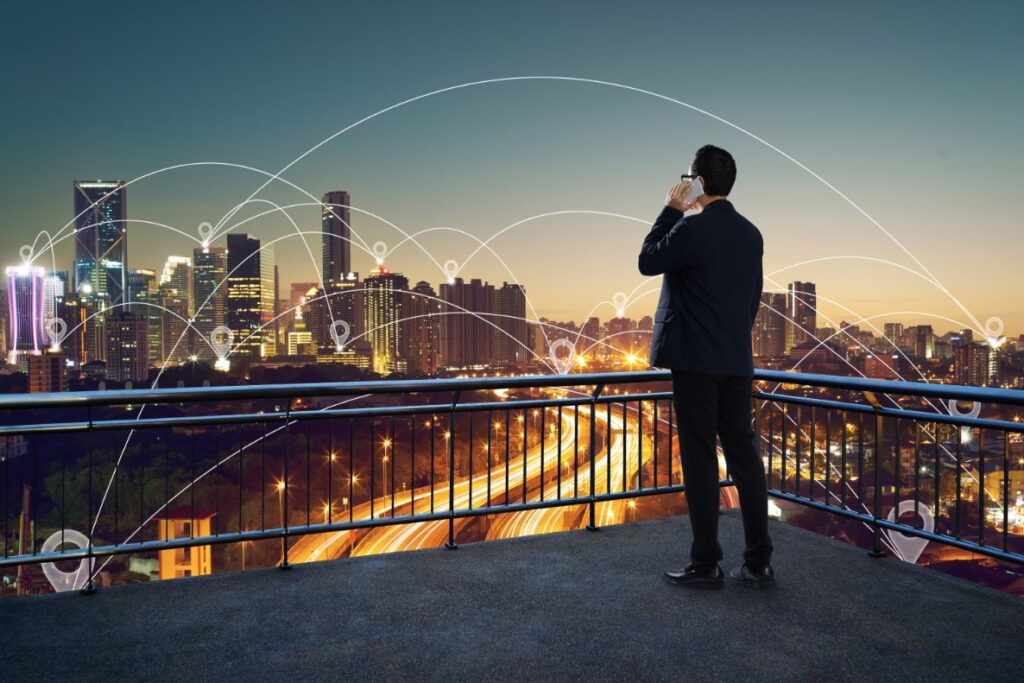 Six Main Reasons to Invest in Turkey
We can list the 6 main reasons Turkey attractive for international investors as follows.
1- Dynamic Economy: According to 2022 data, Turkey's economic size is over 940 Billion USD and per capita income is 10,500 USD. Turkey's average growth rate in the last 5 years is around 4.5 percent. Its export is 250 Billion USD per year and its import is more than 360 Billion USD. As the world's 21st largest economy, Turkey has a highly sophisticated, dynamic and vibrant domestic market.
2- Geographical Location: Turkey offers easy access to a population of 1.3 billion and a market worth 26 trillion USD, covering Europe, the Middle East and North Africa and Central Asia within a 4-hour flight distance. Surrounded by the sea on 3 sides, it is an excellent advantage to trade with all 3 continents by sea at affordable costs. Global companies choose Turkey as their center for production, export and management.
3- A Qualiified and Competitive Workforce: Approximately 15 percent of Turkey's 85 million population is young. Half of the population is under 32. Turkey ranks 3rd in Europe in terms of qualified and educated workforce (35 million). Qualiified staff are easy to find. Labor costs are low compared to developed countries. Labor market legislation is in line with European Union laws.
4- Investment Climate: Turkey's investment legislation, in addition to international standards and simplicity, treats all investors equally. Turkey offers investors the opportunity to do business at lower costs than other European countries. Very attractive incentives and support programs are in effect for domestic and foreign investors. Companies pay less tax than in European countries. Turkey has double taxation agreements with 81 countries.
5- Advanced Infrastructure: Turkey has a modern and high-tech banking and financial market. Telecommunications, logistics and transport infrastructures are being developed. Turkey can be reached by road, air, or train. Maritime transport is highly developed. Turkish Airlines flies to 255 destinations in 122 countries.
6- International Memberships and Agreements: Turkey has been a NATO member since 1952. The Customs Union agreement with the EU has been in effect since 1996. It is a member of the World Trade Organization and the OECD. It is a party to many international trade agreements. It has free trade agreements with nearly 30 countries. Türkiye has signed bilateral investment agreements with 86 countries. It has conducted membership negotiations with the European Union since 2005.
What are the Risks of Investing in Turkey?
We can summarize the main risks of Turkey investment as follows:
Inflation risk: After Covid, Turkey's inflation rose above 50%. This poses some risks to investment returns predictability in the context of price stability.
Exchange rate risk: Foreign investors investing in Turkey may be affected by Turkish lira fluctuations. Currency fluctuations can reduce profit margins or cause losses.
Political risks: Changes in government policies and political instability in Turkey may pose risks for investors.
Competition risk: Turkey has intense competition in many sectors. Investors should be careful when investing in sectors with high competition to maintain or increase their market share.
Economic risks: Turkey's economy may fluctuate from time to time. Economic recessions or financial crises can cause investors to lose their investments.
Legal risks: Doing business in Turkey carries legal risks. Regulatory, tax laws and other regulatory factors may require investors to exercise caution to protect their investments.
In summary, investing in Turkey involves some risks like other countries. However, these risks can be reduced or managed with careful research, planning and investment strategies. These risks should be evaluated together with the advantages and opportunities and decisions should be made accordingly. Turkish state follows a warm and encouraging policy for foreign investors. Turkey is a member state of international arbitration and foreigners can bring business-related disputes to international courts. Business rules and legal regulations in Turkey do not discriminate between domestic and foreign entrepreneurs.
As MHR & Partners, we are directly and indirectly active in more than 20 countries worldwide. We aim to operate with 10 branches in 100 countries in 10 years. We offer you end-to-end consultancy and support services in establishing a company, obtaining a residence permit, and in all operational processes abroad, primarily financial issues.
Our priority is to provide consultancy services to companies with a growth vision and business strategy abroad. We attach particular importance to the uninterrupted continuation of our services with the assurance of MHR & Partners (Mühür YMM AŞ) after the company establishment stages. Our core mission is to be a safe harbor and provide sustainable services.
We want to be a bridge to our customers' business plans for growth and development, even in the most remote parts of the world.
To establish a business in Turkey or Europe (Germany, The Netherlands, Belgium, UK, Romania, Bulgaria, Montenegro), you can contact Sworn-in Certified Public Accountant Mehmet Akif Özmen directly (+90 542 830 3408 or akif.ozmen@mhrpartner.com).