26

May
Investment
Costs and Conditions of Establishing a Company in Montenegro
Mehmet Akif Özmen | Chairperson at MHR & Partners | Sworn-in CPA
Montenegro (Montenegro) is formed from the combination of the English words "Monte = Mountain" and "Negro = Black". In the Montenegrin language, it is spelled as "Crna = Black" + "Gora = Mountain". Montenegro is considered a strategic region due to its direct connection to the Balkan countries and easy trade with the EU.
After 30 years in power in Montenegro, another party supporting the EU process took over the government. Since Montenegro is currently the country with the highest probability of full membership of the EU among the candidate countries, it attracts the attention of many people and entrepreneurs around the world, especially Turkish citizens.


Montenegro is one of the most beautiful Balkan countries in Europe and has become increasingly popular among investors in recent years. With its rich natural resources, strategic location and ease of doing business, Montenegro has become an attractive destination for entrepreneurs. However, the costs of setting up a company differ in each country and Montenegro is no exception. In this article, we will cover the general costs of setting up a company in Montenegro and some key factors related to the process. This information will serve as a valuable guide for entrepreneurs and investors who plan to do business in Montenegro.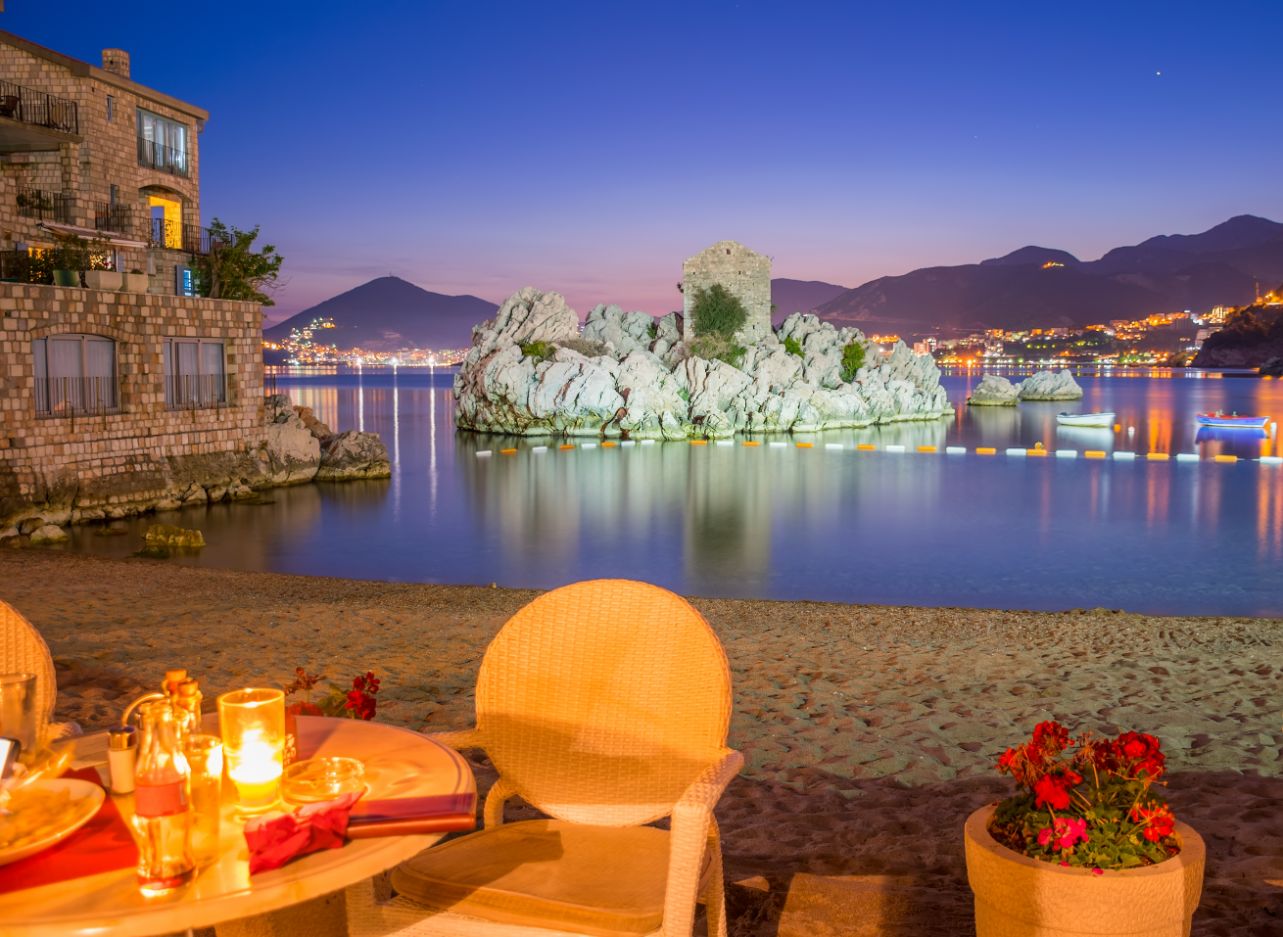 Getting to Know Montenegro Briefly
The status of the union between Montenegro and Serbia was decided by a referendum on Montenegro's independence on 21 May 2006. Serbia, the European Union and the permanent members of the United Nations Security Council recognised Montenegro's independence. On 3 June 2006, the Parliament of Montenegro officially ratified the referendum result and declared independence of Montenegro.
On 28 June 2006, Montenegro joined the United Nations as its 192nd member state. However, many European countries manage their consulates in Belgrade. Turkey was the first country to open a consulate.
The dispute over Montenegro's secession from Serbia continues, albeit partially. In general, around 50% of the population is of Serbian origin and the Northern Region, especially the Niksic region, is Serbian-dominated. However, there is not a very sharp division in communication within the country. Bosniaks and Albanians constitute the Muslim population. Rožaje, Plav, Ulcinj, Bar are Muslim-dominated regions and more than 50% of these regions are Muslim-dominated. Approximately 20% of Montenegro, which remained under Ottoman rule for 500 years, is Muslim.
Although the main centre is Podgorica, Budva, Bar, Kotor and Tivat are prominent settlement centres. In the Balkans, Kotor, Prizren and Mostar are the three most famous tourism regions to visit in this region. We recommend staying at least 1 night in all three.
In the first place, Montenegrin people are warm, relaxed, harmonious, humorous, establishing strong relationships, and distant but emotional in nature. They work with contracts.
According to a famous proverb in Montenegro, "Every man comes to the world to rest." In Montenegro, after waking up, it is customary to rest on the sofa or sit on a chair next to the bed. Coffee culture and self-care products are important parts of life.
Some Conditions for Company Formation in Montenegro
Tourism, real estate and the consumption sectors are very active. Compared to Turkey's 1990s, Montenegro is a fast-developing, changing, and adapting country.
It is possible to establish a company in other countries while residing in Turkey. One of these countries is Montenegro. England, Estonia, and Germany can be used as examples for other countries.
Montenegro does not require visas for Turkish citizens. However, it is possible that some prohibitive visa decisions will be taken in the coming days.
DOO, only 1 Euro initial capital is sufficient for a limited company.
Montenegro's currency is Euro. Since June 5, 2017, it has been a NATO member.
There is a daily non-stop flight from Turkey to Podgorica, the capital city with a population of 180.000. There are two Ottoman mosques in the capital Podgorica.
It takes approximately 1 week to establish a company and 15 days to obtain a residence. You cannot get a session without setting up a company and if you establish a company, you get a session. We recommend staying in Montenegro for a few weeks before making a residence decision. Observing the environment and meeting people will guide you in decision making.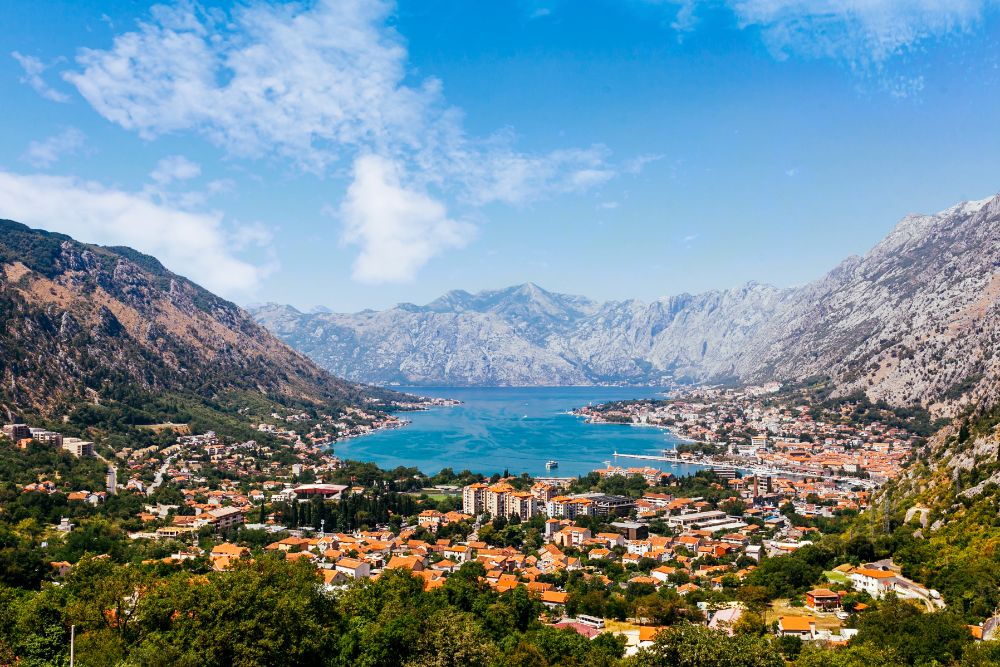 Company Establishment Process in Montenegro in General Lines
The main types of companies you can open in Montenegro are:
Sole proprietorship, Limited liability company, Joint stock company.
In the first place, it is necessary to inquire in the commercial register to determine the original company name. Capital amount and field of activity should be determined. Preferably a High School Diploma or University Diploma and a criminal record are required for registration.
You do not need to come to Montenegro for company establishment. Apostilled powers of attorney allow the proxy to act on your behalf. It is sufficient to be in Montenegro for 3-4 days during the session process. Camera recording and fingerprints are taken when applying for residence.
In general terms, the steps to establish a company in Montenegro are as follows:
Choosing one of the above types of company according to the Company Law, and writing the relevant affairs in its statute
To have a certain number of partners and managers and to specify the General Manager for registration according to the Trade Registry
To prepare the articles of association and various application forms for the company's establishment and to register the relevant activities
The minimum share capital must be specified and deposited. In addition, for the first few months, your bank transfer from the bank is directly or through an intermediary. The remittance process works well after settling a little.
After the company's registration in the Trade Registry, it is necessary to obtain a tax registration number and VAT number, apply for various business licences and permits.
The documents required to establish a company in Montenegro are as follows:
-Registered office and residence address in Montenegro
-Names of at least one director or manager and a copy of their passport.
-At least one partner or guarantor/owner (can also be a manager),
– Articles of association and articles of association. This contract is the master plan for your business.
– Capital of at least 1 Euro for company registration. However, we recommend starting the business with a minimum capital of 1000 Euro.
-Bank account and Fiscalisation after the company's establishment


Tax Rates in Montenegro
As of 2023, the taxes you have to pay and their rates are as follows: Corporate and Personal income tax 9%, Value added tax (VAT) 21
Up to a turnover of 30,000 euros, your company may not open a VAT number and pay VAT. However, a repeated and well-known mistake is the belief that there is no tax up to 30.000 Euros. Up to 30.000 Euros there will be no VAT tax, but if your company makes a profit, you pay corporate tax.
VAT will not apply to overseas invoices. However, they ask for this in advance. Consequently, you need to keep track of your turnover target, your contracts, and the banks from which the money will come.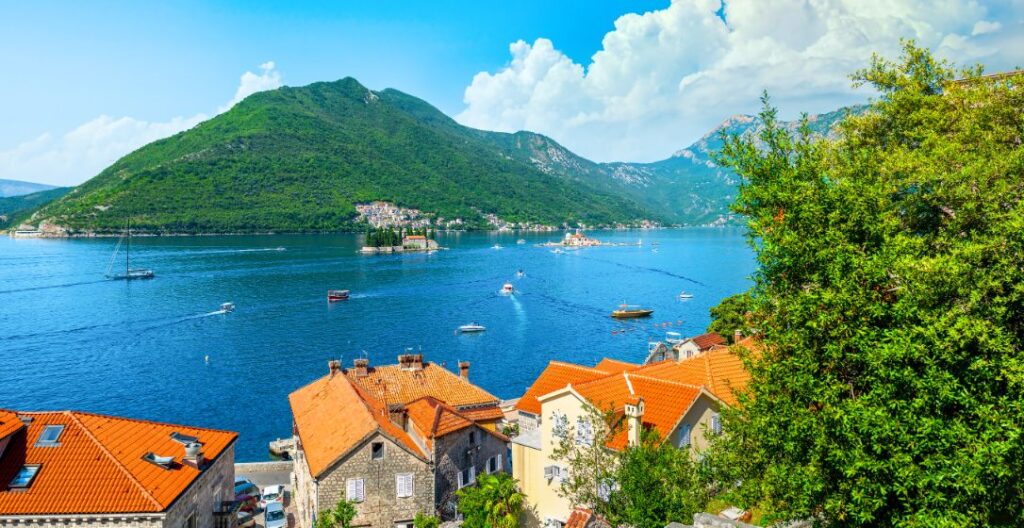 How Much Does It Cost to Establish a Company in Montenegro?
The cost of setting up a company in Montenegro can vary depending on factors. Basically, these costs depend on the type of company, capital requirements, registration procedures and specialised services. For example, joint stock companies and limited liability companies are two popular types of businesses in Montenegro. Each type of company has different costs and legal requirements. Also, a certain amount of capital may need to be deposited for the registration of a company. This amount may vary depending on the company type. The process of company formation in Montenegro may require legal advice, tax expertise and other professional services, which may affect the total cost.
Company formation in Montenegro for local or foreign persons is almost the same in terms of costs. Please find below a list of estimated company formation costs:
Costs Incurred in Establishing a Company
All companies must register in the Central Business Registration System under the Tax Office. The registration fee is EUR 10 for most types of companies, including limited liability companies and EUR 50 for joint stock companies.
The preparation of the documents required for the preparation and notarisation of the company contract may cost 30 Euros, depending on the capital.
If you bring a University Diploma, the equivalence document costs 200 Euros. You can avoid this burden with a high school diploma.
The company stamp costs around 40 euros.
The municipal administration fee of the city where you set up your company is 10 Euro.
Notarising your lease agreement costs 30 Euros.
It may cost around 30 euros for foreign persons and companies to have their identity documents and company contracts translated and notarised.
When you enter the country, you need to register with the trade office. If you do not register, 40 Euro is paid to the police during the application process when the company is established.
Costs After Company Establishment
For companies that do not issue invoices and do not employ workers (if partially virtual), the accounting fee starts at 100 euros, if active at 150 euros.
As a partner, a monthly fee of 570 euros must be paid to yourself or one of the managers. 120 Social Security contributions will be paid.
There will also be additional costs if you register your trade mark.
You need to rent a house. We help you show your workplace, but if you show the address of a friend at the residence, you will save 300 Euro rent. It is dangerous and wrong to display 5-10 people at the same address. It is not safe to share the same house to people you do not know at all.
Other Costs During and After the Residence
The residence card costs 350 Euros per person and 500 Euros for each partner separately. Criminal record certificate, passport, ID card, fingerprints and camera record will be provided.
It costs 120 Euros to get Fiscalation and Tokens. You need this card to issue invoices.
Registration and publication fees to Montenegrin banks can cost 10-20 euros. Ziraat Bank transfers 250 plus 100 euros to the account. The last three costs are not borne by counselling firms, and even if they are, they say so.
Once a year you pay 350 euros per person for your residence card renewal. Family members also benefit from this. This includes parents and siblings. After 5 years, the session becomes permanent and citizenship is obtained at 10 years.

We do not recommend managing these processes individually. It will be easier for you to adapt to Montenegro with the assistance of consultancy firms.
As we mentioned above, intermediary consultant companies can make their own pricing and include the fees listed in the list in their own services. They can also offer a turnkey solution.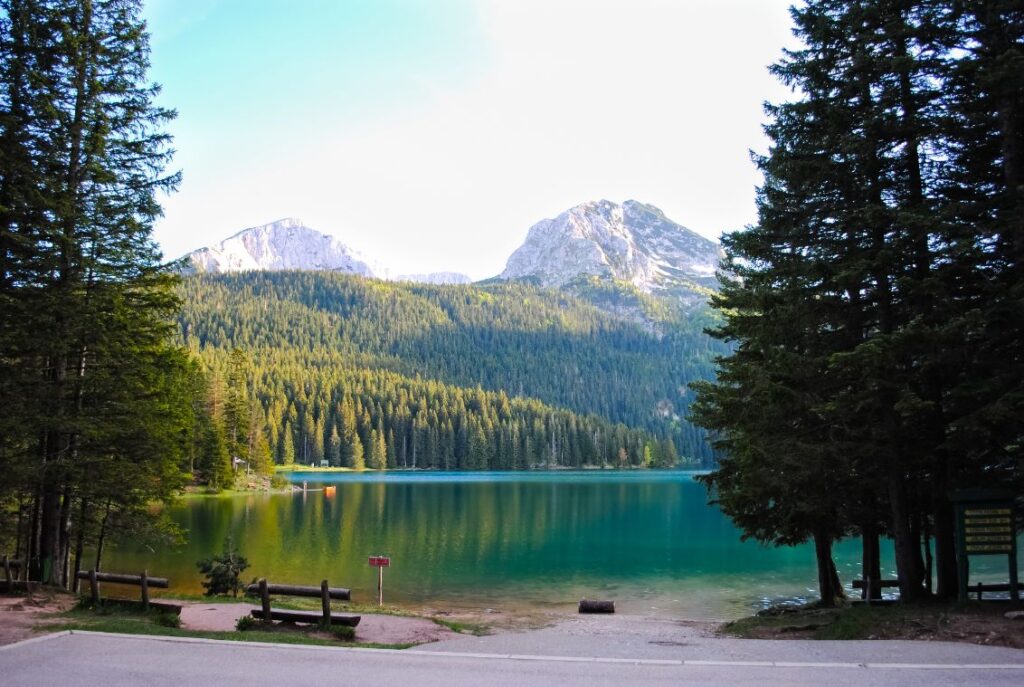 Other Costs to Know for Company Formation in Montenegro
House rents in Montenegro start at 300 euros. You can rent a furnished apartment at 500 Euros. House prices for 50 square metres vary between 40.000 – 50.00 Euro. Since Montenegro is one of the favourite destinations for tourists, rent and hotel room prices increase especially in summer. Rents for an average 100 m2 warehouse start from 1.000 Euros.
As of April 2022, virtual addresses shown at other addresses are not accepted. As a result, people need to have a separate place to live, either with a friend or at home. There is no legal obstacle for 3 people to unite and conclude a lease agreement with the landlord.
In total, for the establishment of a company for one person, a cash capital of 800-1000 Euros is required. This includes government fees, bank, token and notary expenses.
Consultant companies that follow the company establishment process are actually interested in you for about 5 days during the establishment process.
As MHR & Partners, we support your every need in company establishment and residence processes with our Turkish, Montenegrin and English speaking team. We recommend you to get service from expert and experienced consultants for these procedures that require technical knowledge and follow-up.
If you have a project or production target, we are always with you wherever you are in the world. We support your airport reception, hotel reservations and meetings with the official authorities. We also provide the necessary support to grow your business and company in the field.
You will also have the confidence of being under the protection of a Turkish Certified Public Accountant. In addition, MHR & Partners' international experience and support will be timely wherever you are in the world.
As MHR & Partners, we are directly and indirectly active in more than 20 countries worldwide. We aim to operate with 10 branches in 100 countries in 10 years. We offer you end-to-end consultancy and support services in establishing a company, obtaining a residence permit, and in all operational processes abroad, primarily financial issues.
Our priority is to provide consultancy services to companies with a growth vision and business strategy abroad. We attach particular importance to the uninterrupted continuation of our services with the assurance of MHR & Partners (Mühür YMM AŞ) after the company establishment stages. Our core mission is to be a safe harbor and provide sustainable services.
We want to be a bridge to our customers' business plans for growth and development, even in the most remote parts of the world.
To establish a business in Turkey or Europe (Germany, The Netherlands, Belgium, UK, Romania, Bulgaria, Montenegro), you can contact Sworn-in Certified Public Accountant Mehmet Akif Özmen directly (+90 542 830 3408 or akif.ozmen@mhrpartner.com).